The origins of the Marsh Arabs, the swamp dwellers of southern Iraq are rather obscure; their customs are neither Arab nor Muslim and they speak a dialect that is largely foreign to other Iraqis.
The Ma`dan people, it appears, 'likely maintained a range of pre-Arab, pre-Muslim cultural practices going back to the Sumerians.'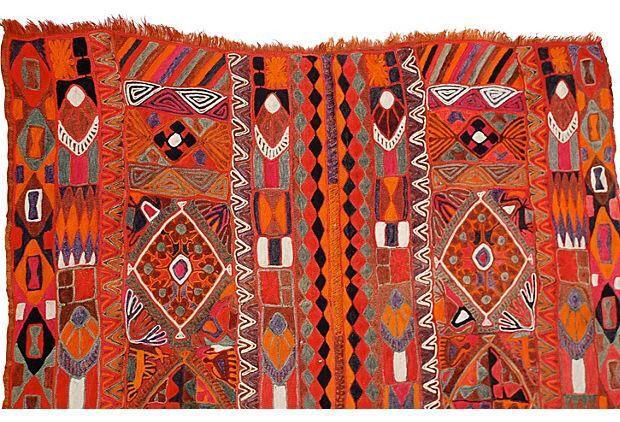 It is believed that sometime in the late eighteenth century, they converted to Shiite Islam which had a tragic effect on their destiny later in history, namely, during the reign of Saddam Hussain at the end of the past millennium.
The Hussain regime viewed Ma`dan clans with suspicion; allegedly 'the marshes were used by expatriate Iraqi Shiite guerrilla fighters based in Iran trained by the Iranian Revolutionary Guards Corps, to infiltrate into Iraq.'
To prevent that, in the aftermath of the Iraq-Iran war of the 1980s, on the orders of Saddam Hussain, the Ma`dan people were relocated to other parts of Iraq and the marshes drained out.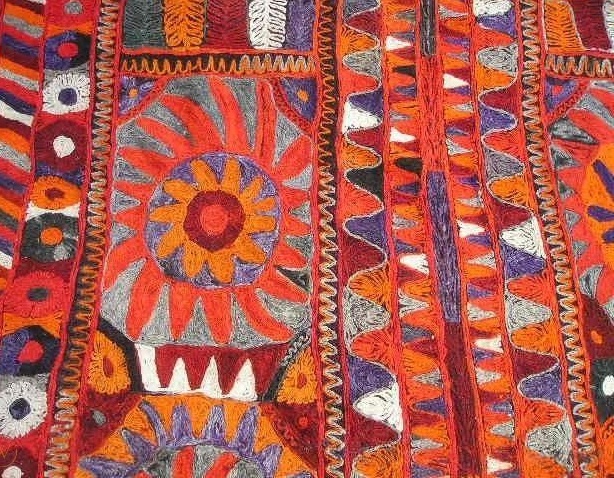 What is left of the Ma`dan People, the Marsh Arabs, however, is their artistic legacy.
The women of these Arab tribes were famous for their most exquisite wedding blankets with abstract, yet symbolic patterns embroidered on plain wool kilims bought on nearby markets from Kurdish weavers.
Typically, two naturally brown wool kilims would be sown together (a symbol of unity in marriage) and covered densely with intricate designs in a most unpredictable range of colours.
These beautiful object d'art are no longer produced, a result of Hussain's genocide against the Marsh Arabs, the destruction of their way of life and diaspora.
Thanks for reading …
Quotations from Marsh Arab Rebellion: Grievance, Mafias and Militias in Iraq Juan Cole Fourth Wadie Jwaideh Memorial Lecture, (Bloomington, IN: Department of Near Eastern Languages and Cultures, Indiana University, 2008). Pp. 1-31.
Aditional readings: The Kilim Diaries
Please follow and like us:
Please follow and like us: