Yagcebedir or "Yagci Bedir" rugs are made in Sindirgi village near the town of Balikesir in the Eagean region of Anatolia.
Sindirgi is well-known for producing excellent quality rugs, mainly in prayer design.
While almost unheard of today, Yagcebedir rugs play an important role in the 20th century British home décor history.
Yagcebedir rugs appeared in Britain commercially i.e. on a larger scale, in the mid 20th century.
Most British rug aficionados had long appreciated Yagcebedir rugs; all made in fine Ghiordes knot, bold colours (almost exclusively dark red and blue) and shiny pile cropped short enough to resemble kilims. As such, they might have been perfect as both floor and wall coverings. So at least thought and hoped the importers.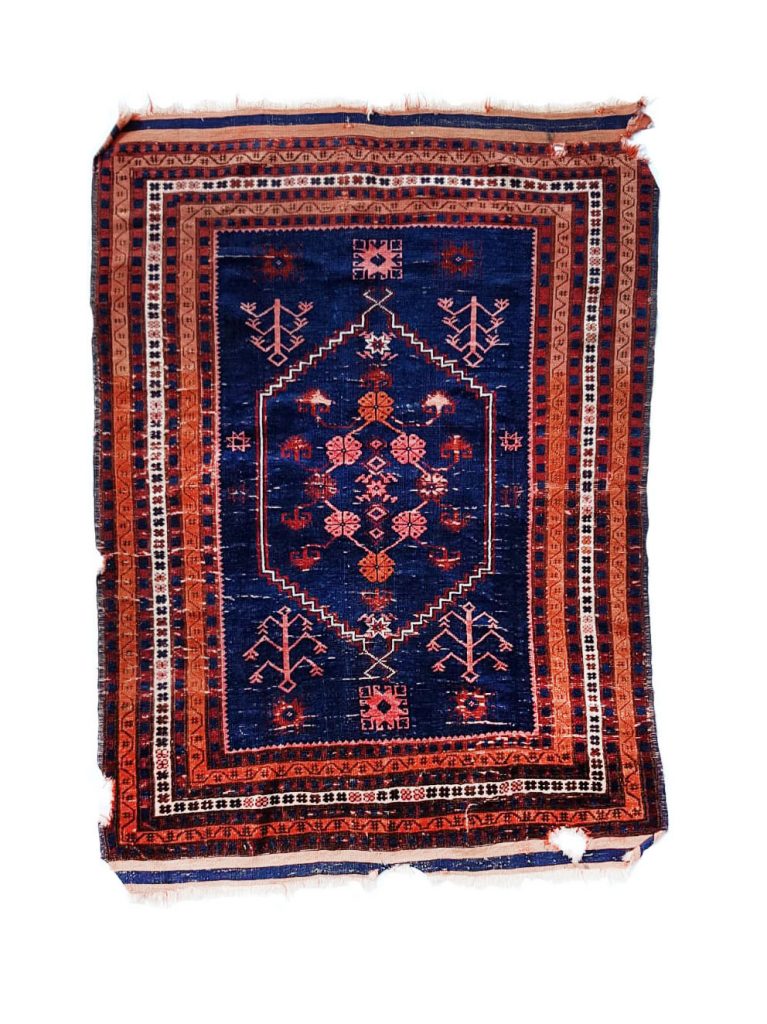 The discerning British public did not share their hopes, and Yagcebedir rugs sold only sporadically.
In a way similar to Persian Sarouqs in America, for years Anatolian Yagcebedir rugs clattered the darkest corners of London storerooms collecting dust, at times, devoured by moths.
At one point however, an unexpected change, and a complete reversal of fortunes took place. It was brought about by a small and inconspicuous London-based (long gone) carpet cleaning shop London Wash.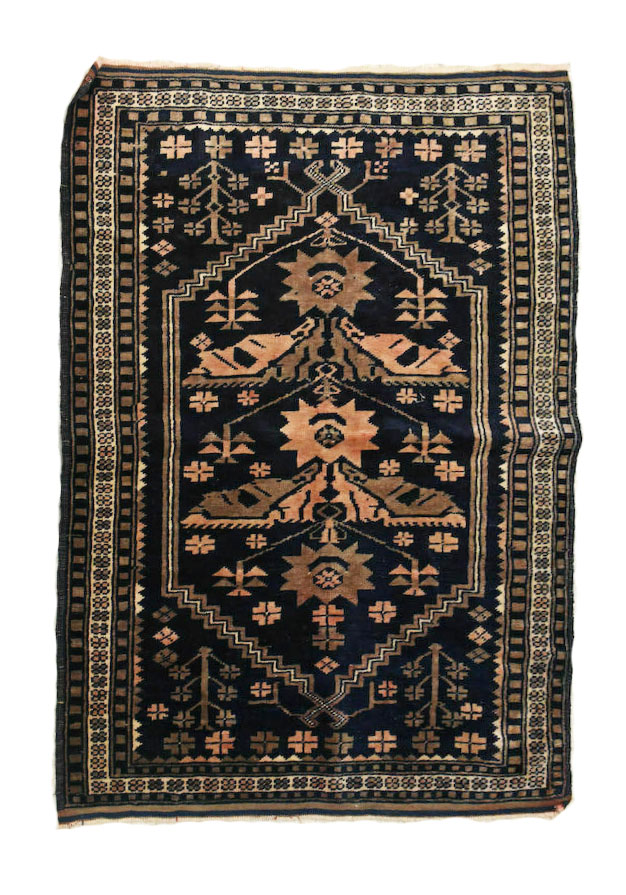 London Wash specialists used a concoction of chemicals to treat the commercially unappealing combination of deep burgundy red and ultramarine blue bringing out a completely new appearance: rusty brick red and shiny silver.
The effect proved very pleasing to consumers at large and though 'adulterated', Yagcebedir rugs became a very popular home décor accessory across the nation.
A.G.
In the next Blog, we will be exploring the complex symbolism of the Yagcidebir rugs.
Please follow and like us:
Please follow and like us: