It may seem ironic, but it turns out that the two most iconic and collectible Kazaks, are not Kazaks at all.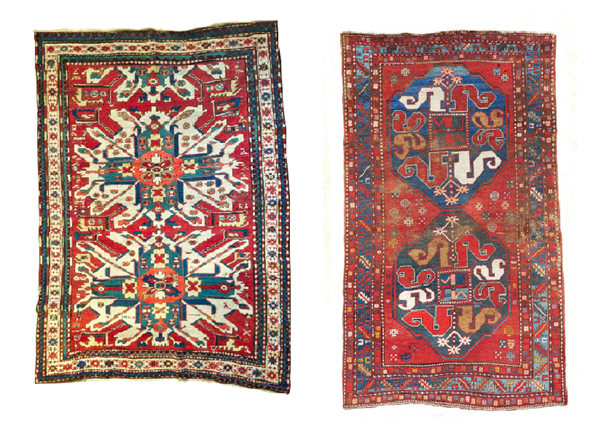 Back in the heyday of their popularity, the late 19th and very beginning of the 20th century, Caucasian rugs were only known by the names attributed to them by the rug merchants: Kazaks, Shirvan, and Kabistan rugs in reference those from Kuba (Karaghasly, Konakend Baku).
Much later, when the shaggy and once inexpensive rugs began to undergo an aesthetic metamorphosis revealing unique colour intensities, rich and complex patterns, scholars cut into the chase and joined the growing number of collectors.
The Caucasian rugs were then categorized forming several schools (or groups): Kazak, Karabagh, Shirvan, Genje, Kuba and Baku or Absheron school.
It became evident at that point that the two most famous Kazaks, the Eagle and the Cloudband Kazaks, are not Kazaks at all. Owing to their provenance as well as their technical structure, these two rugs are unequivocally members of the Karabagh school of the Caucasian rugs, and therefore are Karabaghs and not Kazaks.
A.G.
Please follow and like us: