Over the years, designs of our homes changed. Homes grew smaller in size and rooms changed shapes to accommodate modern lifestyles.
When buying an antique rug, fitting it into a modern home may represent a challenge.
Here are some ideas that may make the process less frustrating.
Choosing the right size is of course of the foremost importance; the right design however is the key to a succesful installation of the rug.
The so-called 'all-over' (floral or geometric) design is most suitable for rooms with floating furniture and limited open space. A coffee or dining-table does not cover here what would otherwise be a medallion – the main decorative element of the 'Medallion and Corners/Niche' design rugs.
As a result of a wrong rug design selection, the coffee table 'hides' the beautiful medallion in this extraordinary Senneh rug.
A glass table, as the one designed by the Italian architect/designer Marco Zanusso, may be a solution: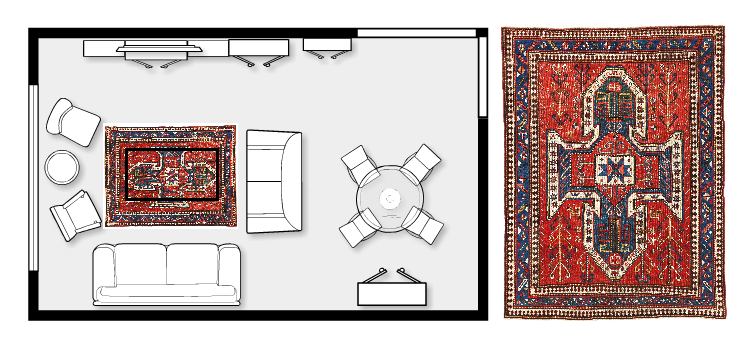 A higher budget however allows for installation of a larger carpet providing the most desirable effect.
A large all-over floral design Senneh becomes the foundation for floating furnirure. The so-called negative space frames the carpet and provides plenty of walking space for doors to be opened and closed and allows for easy foot traffic within the room
Doors represent a major challenge in home décor design concerning the proper and tasteful installation of a rug.
This is particularly difficult in bedrooms which are typically smaller in size. A conventional rug may not work on the sides of the bed.
A horizontal placement is visually more pleasing but far from being perfect.
A large and opulent rug may provide better comfort and add warmth.
The following is an example of an ideal rug placement in a modern home environment (1-bedroom condominium flat) All rugs are Qashqai tribal rugs in a multitude of colours.
With the exception of rugs 4 and 5, 3 others rugs can be alternated each and every time walls are re-painted or furniture replaced.
This approach will extend the rugs longevity (except for 4 and 5) and protect our investment.
The cost of acquisition of the suggested rugs would likely not exceed the cost of furnishing of a bathroom or kitchen (approx. £5500)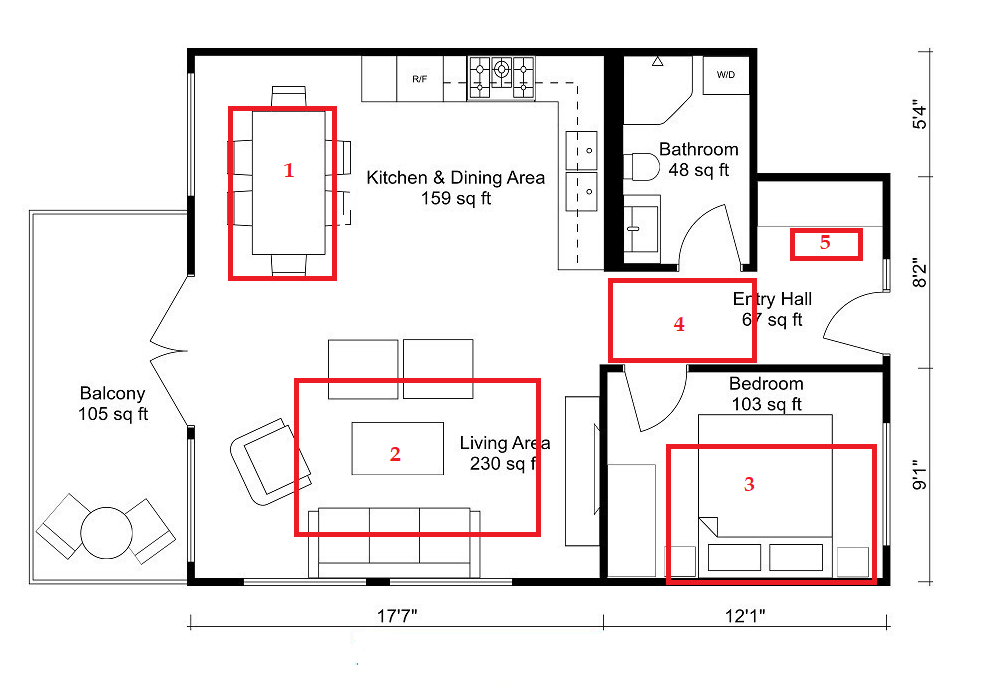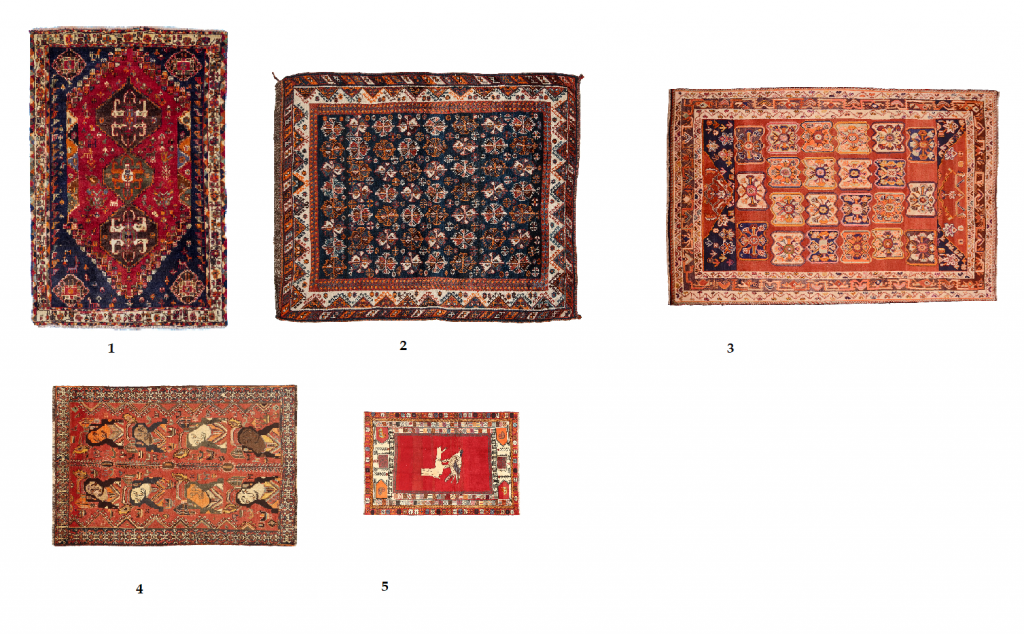 All Qashqai tribal all wool Persian rugs: 1x 220x160cm, 2x 200x300cm,
1x 180x100cm, 1x 65x45cm.
to be continued …
Please follow and like us:
Please follow and like us: