Quotation from the previous blog Heriz and Ahar Rugs
'… Heriz rugs underwent a change toward more geometric forms. (/) Such a change may have been dictated by the market demand for more tribal geometric patterns …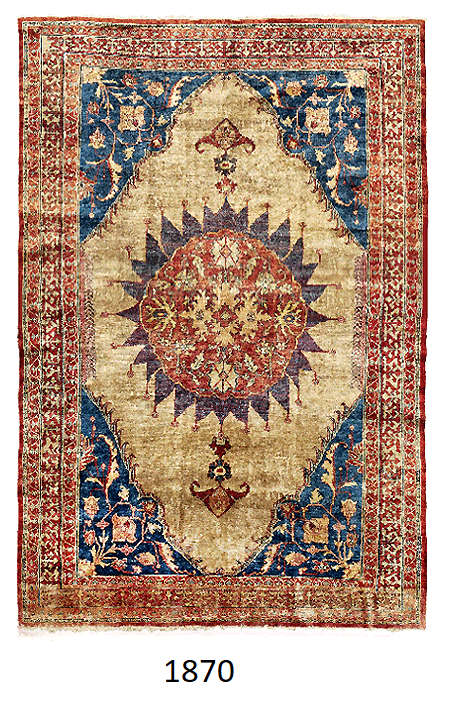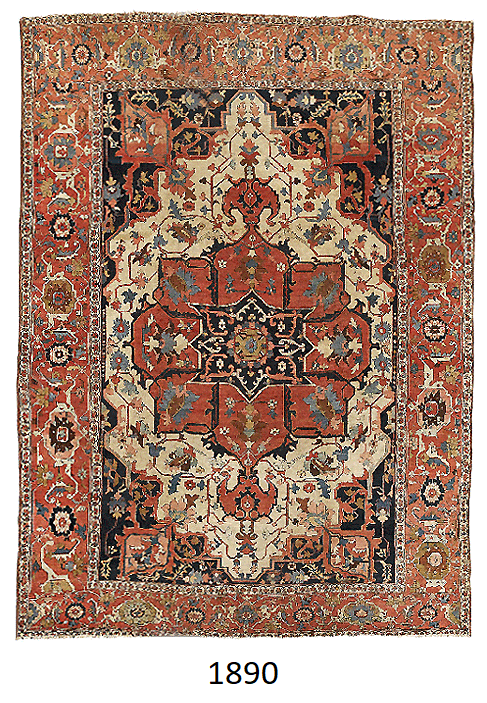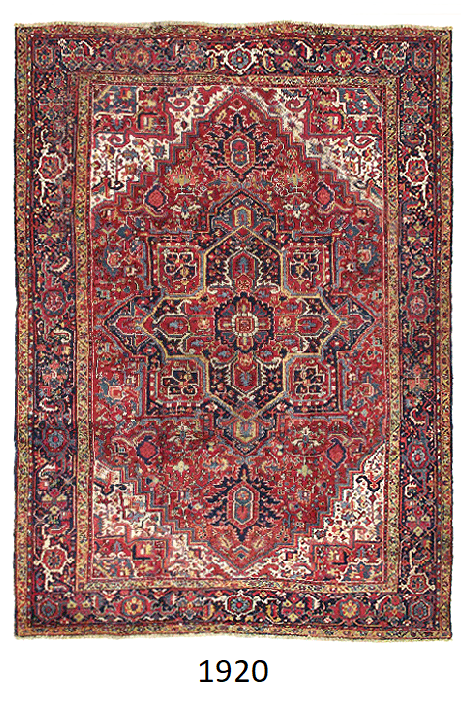 "Weaving in East Azarbayjan: A society composed of urbanites, villagers and nomads, each turning out distinctive products, the latter two groups much less affected by commerce than weavers in the Transcaucasus. (-) Raul 'Mike' Tschebull
It is suggested that at the peak of the export of Caucasian rugs, larger Heriz rugs '… took over the Kazak market.' (-) Tschebull.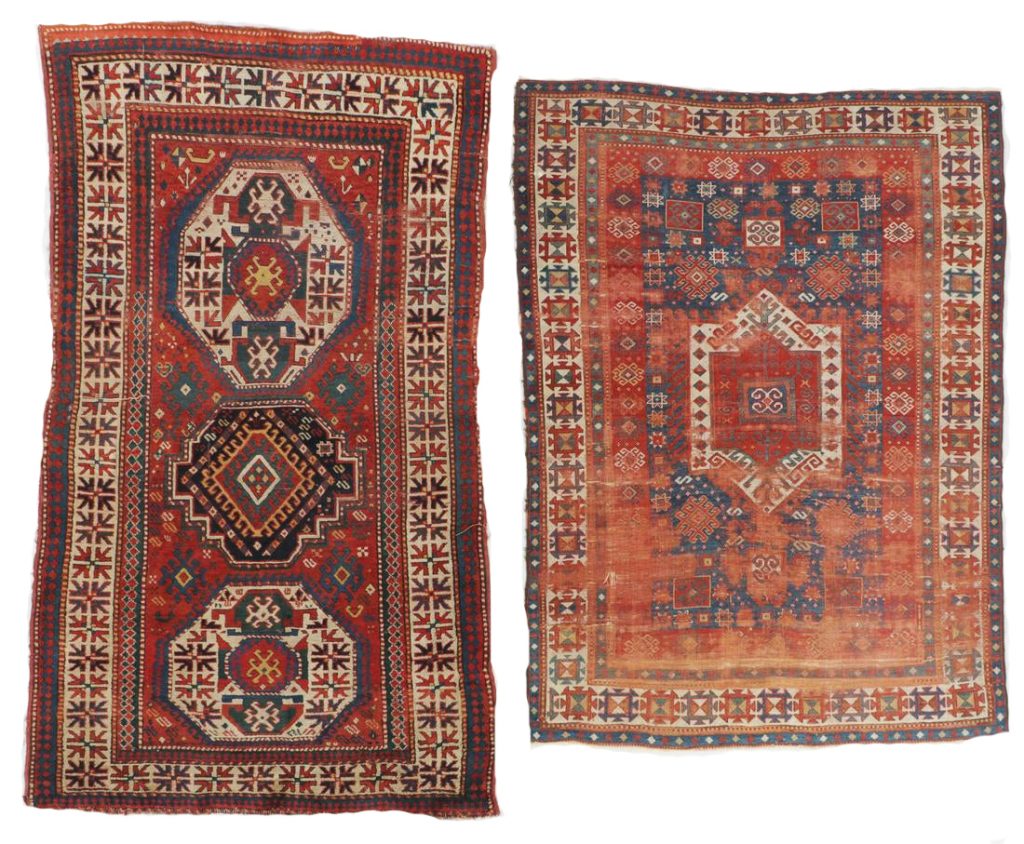 This may explain the gradual process of geometrization of the central medallion occurring in Heriz design.
It was perhaps not the Soviet regime that put the end to the rich and Caucasian village rug industry, but the western market's demand for larger carpets better suited for contemporary homes.
Shaggy and inexpensive village rug were forced out of the marked by more refined and larger manufacturing workshops carpets from the Transcausus.
A.G.
Please follow and like us:
Please follow and like us: