Abstract:
The article focuses on the textile arts of the Kungrat Uzbeks in the southern regions of Uzbekistan. This important group has been insufficiently studied in the past and their textiles have sometimes been wrongly attributed to other groups. Based on field-research, the author provides insights into the original Kungrat textile arts in – cluding the crafting of carpets, felts and small embroidered household items with their unique designs and styles. Kungrat textile arts reflect the nomadic past of Tur – kic peoples, for instance in their similarities to Kyrgyz, Kazakh or Turkmen traditions of carpet weaving. They do, however, also feature traces of the history of contact and interaction with local sedentary communities (Uzbeks and Tajiks) and their textile traditions, particularly those of embroidery.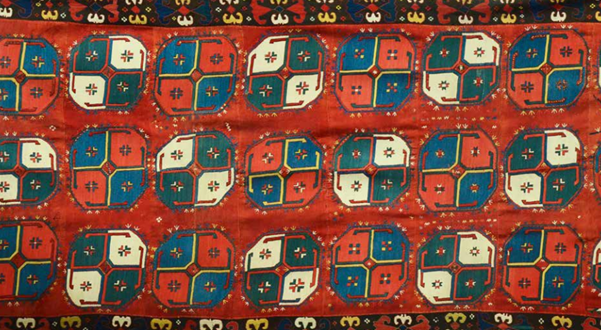 Please read Binafsha Nodir's article
E v a l u a t i n g t h e T e x t i l e A r t o f t h e K u n g r a t s in the Southern Regions of Uzbekistan
A.G.
Please follow and like us:
Please follow and like us: