This very rare and beautiful Persian all-wool rug is attributed to the small off-shoot of the Afshar peoples (the Jabal Barezi) from the Zagroz Mountains in the Jebalbarez district of Kerman Province
The so-called Kouhi Afshar rugs are extremely rare. This small group of the Afhar tribe is known to have produced mainly animal trappings that used to occasionally appear on the bazaars in Shiraz and Kerman. 
Because of their unusual characteristics (untypicality), these works were often referred to as 'rugs from beyond the mountain' (posht-e kuhi = over the hill). Although, Reinhard G. Hubel suggests in his The Book of Carpets (Praeger Publishers, N.Y. 1970 p.224 ) that Kuhi is actually the name of a Turkoman tribe that migrated to the south of Iran from the Caucasus.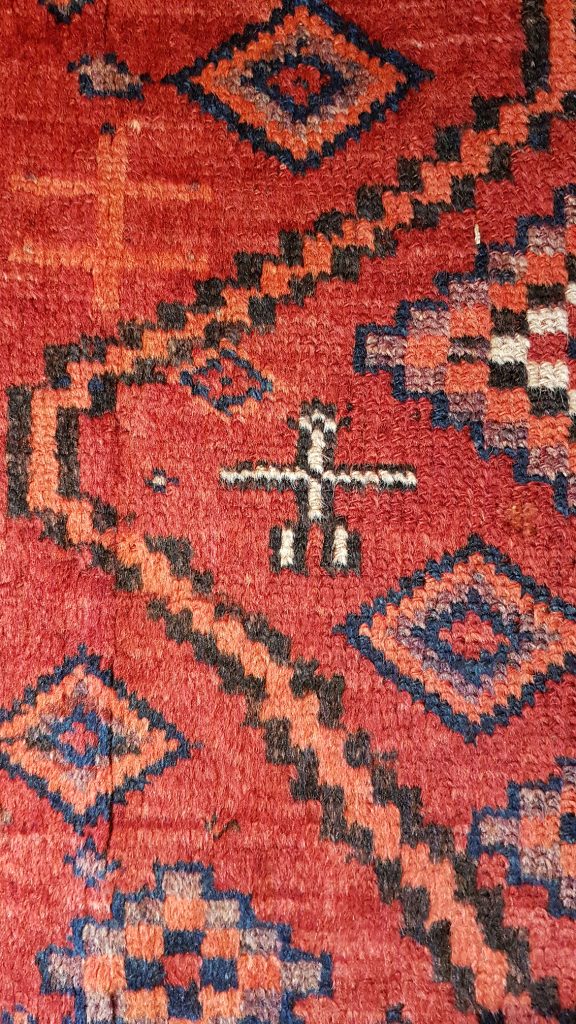 This rug shows a genuine nomadic work for tribal domestic use and likely not intended for sale at bazaars

The seemingly poorly executed lozenge pole medallion may suggest a deliberate concept when scrutinized. The bottom (deformed) lozenge inscribes a smaller diamond pole medallion while the top one constitutes the classic Afshar gûl.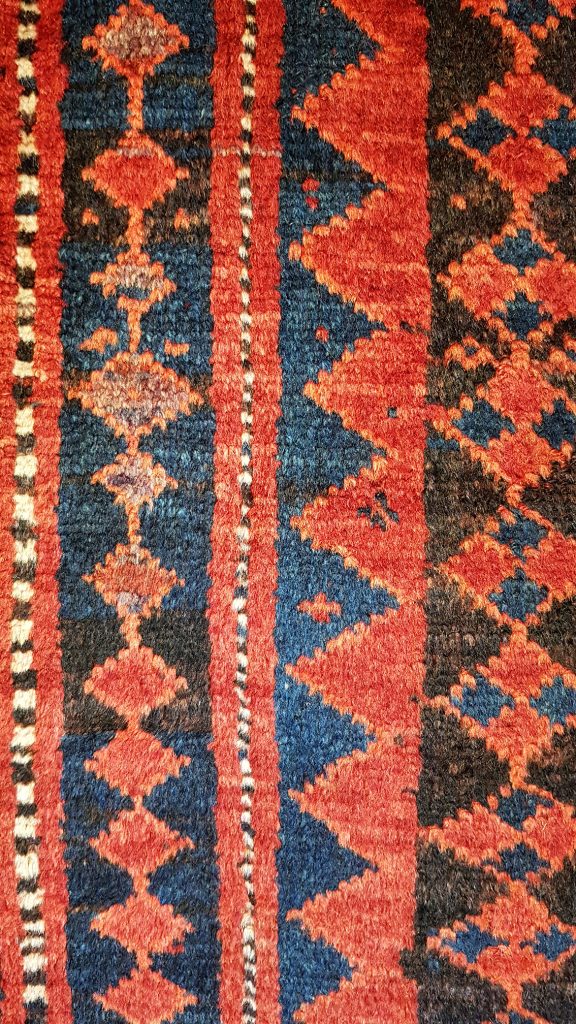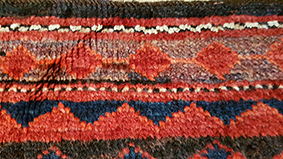 What is intruguing about this unique ethnographic artifact, apart from its rather obscure provenance, is its asymmetry, the rich border and the use of anthropomorphic motifs .
Please follow and like us:
Please follow and like us: