While Hereke rugs are world renowned for opulent and luxyrious silk carpets, there exist almsot equally opulent and luxyrious Hereke carpets make in wool; wool on cotton to be exact.
The featured carpets is a rare wool-on-fine-cotton Hereke carpet in equally rare square format.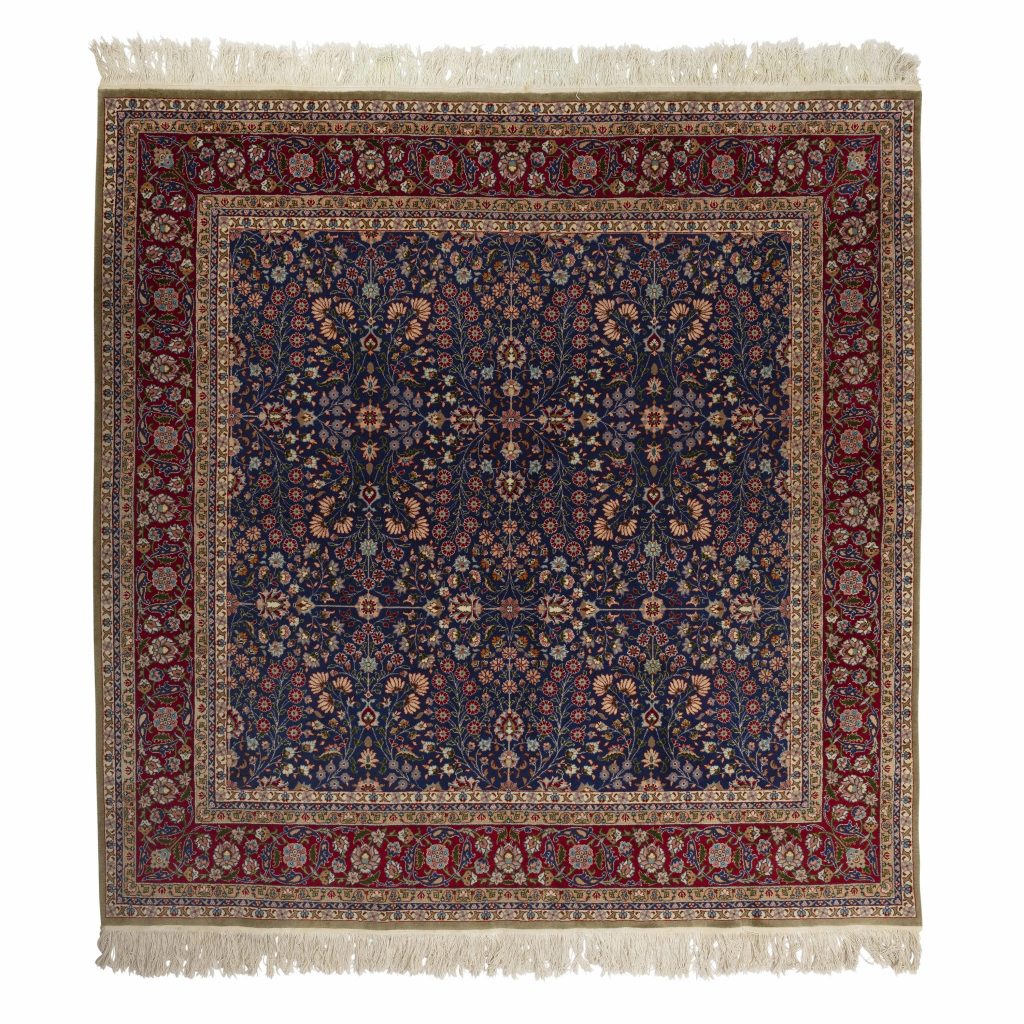 Square rugs do not appear on the market very often; they do not suit any traditional room design and therefore typically are made to order for specific clients.
The wool Hereke carpet in our collection is 200x200cm plus long fringes on either side. It is the finest quality rug in the classic wool Hereke knot-count of 6×6 knot per square centimetre.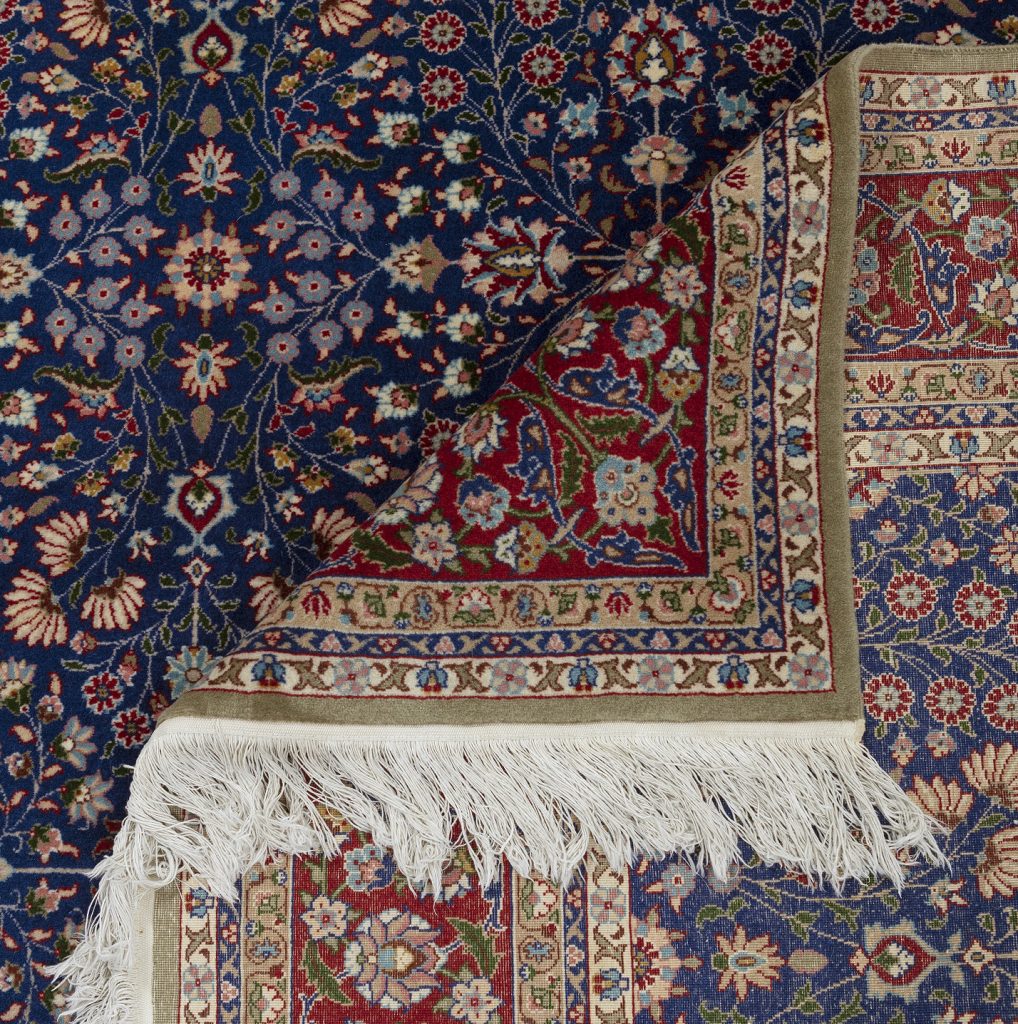 This carpet features a traditional Ottoman pattern referred to as the Flowers of the Seven Mountains in midnight blue surrounded by
the classic Herati border in Burgundy red.
Piotr Wesolowski
Please follow and like us:
Please follow and like us: