Home of many Turkic tribes, the Uygur Autonomous Region of Xinjiang is often referred to as East Turkestan. The area was once part of the Silk Road.
In the time of the Mogul Empire, the cities of Yarkand, and Kashgar were known for exceptional rugs, often in silk, with designs showing a unique fusion of both Persian and Chinese influence. Later, attractive rugs were also produced in the city of Khotan.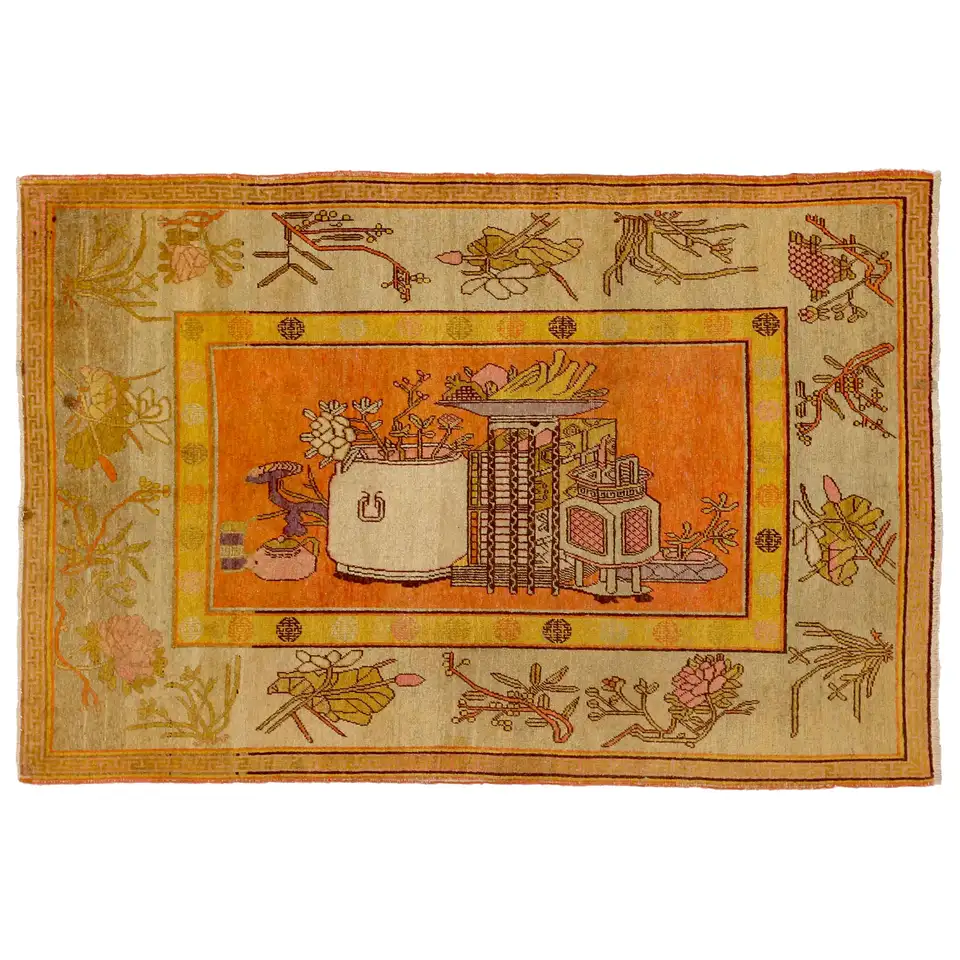 They were often sold at the bazaars in the oasis city of Samarkand in the steppes of present-day Uzbekistan and, therefore, they are often referred to as Samarkand rugs.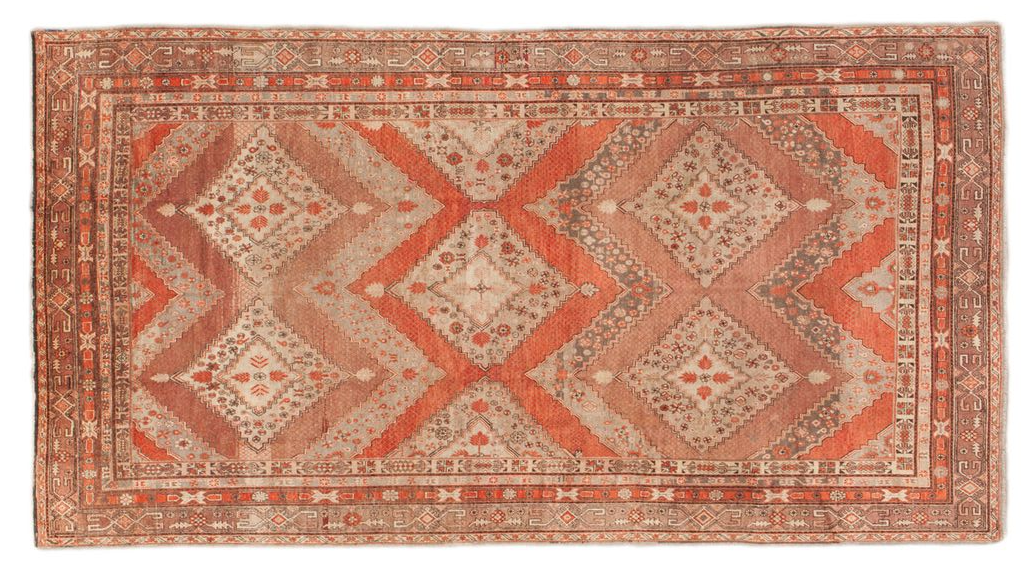 The ancient patters and designs of these once extravagant carpets have vanished under the strong influence of the communist China. The newer production is more commercial and reflecting current trends in home décor.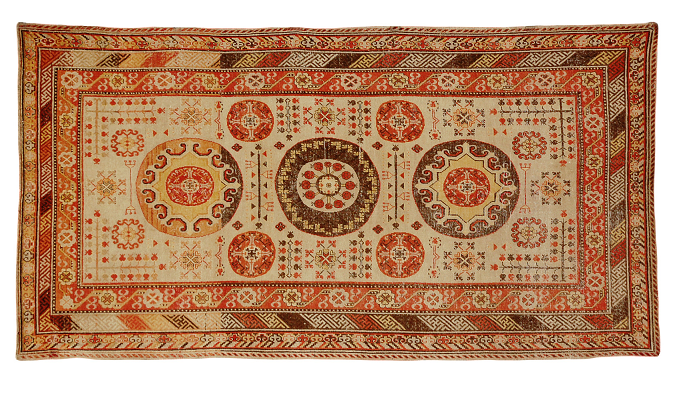 The older, turn of the 19th and 20th century rugs from East Turkestan are now found mainly in museums and private collections. They are rare and beautiful.
Below, some of the Khotan rugs in our humble collection: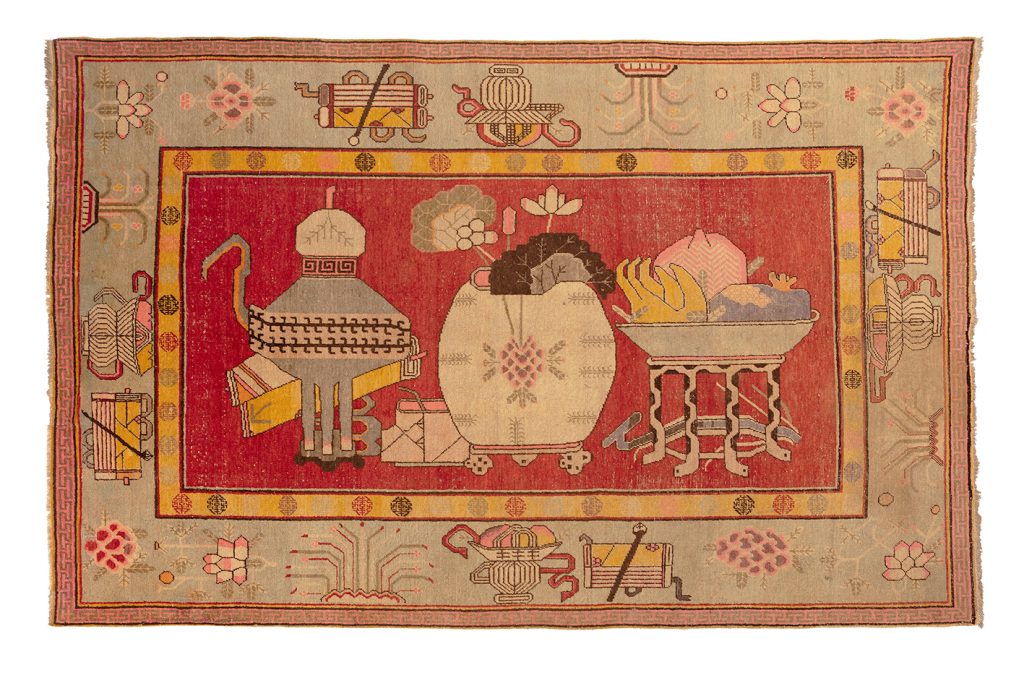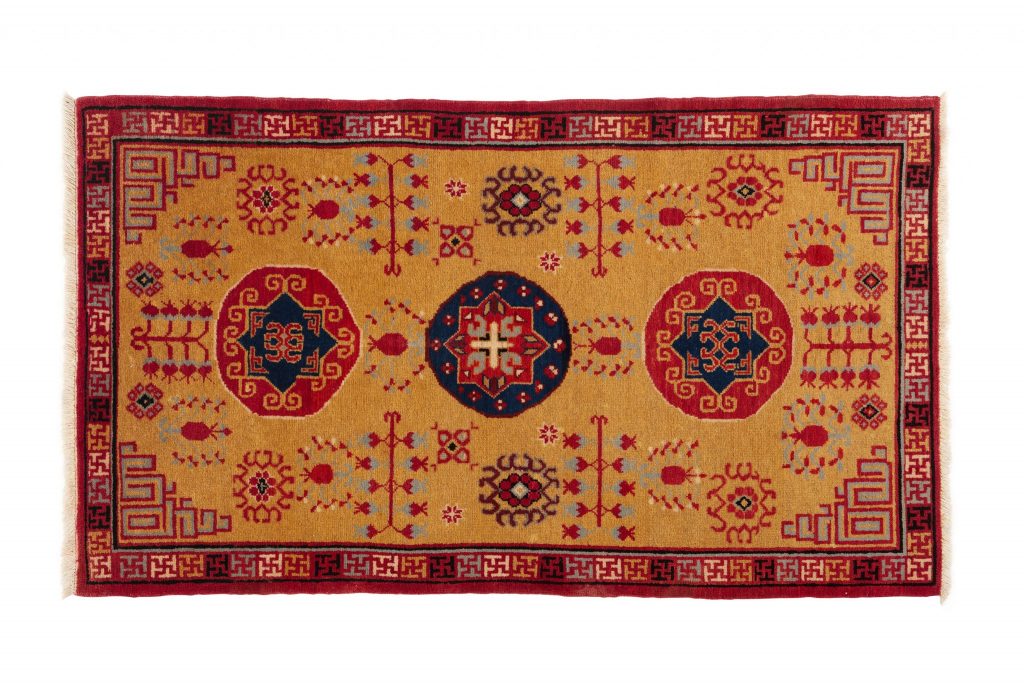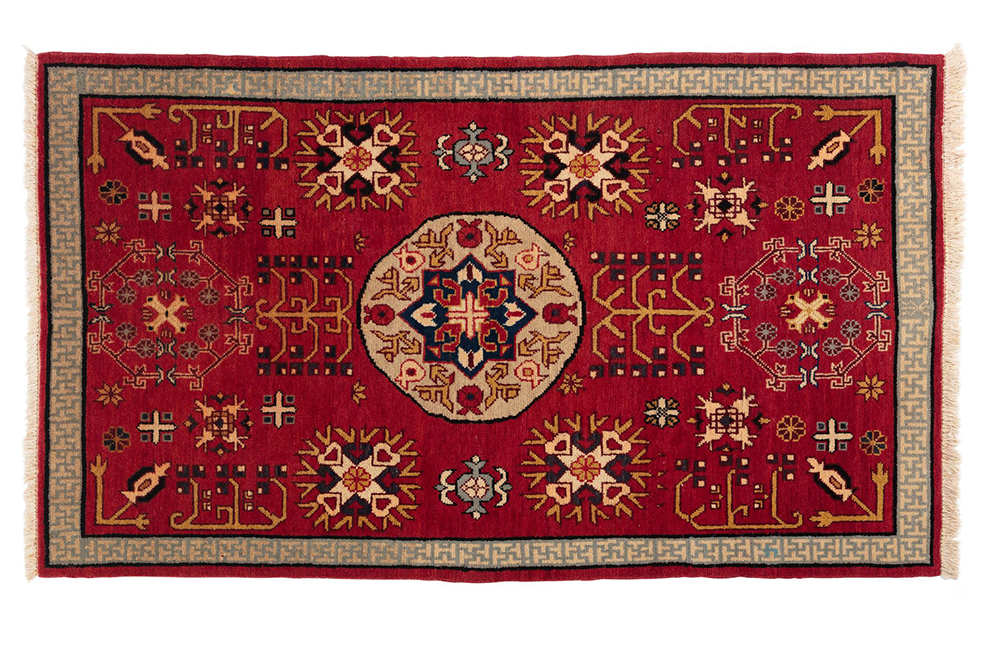 Potr Wesolowski
Please follow and like us:
Please follow and like us: