Understanding of symbols contained in tribal rugs is not always easy.
These symbols go through various transformations and often appear only as abstract forms bearing little resemblance to what they were before.
A classic representation of the Tree of Life in the late 19th or early 2oth century Yagcedebir rug transmogrified over less than a century to become no more than a seemingly decorative motif .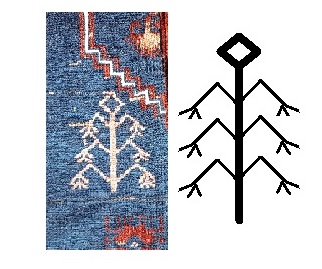 In mid 20th century, the same motif begins to become more geometric but it is still recognizable as an image of a tree: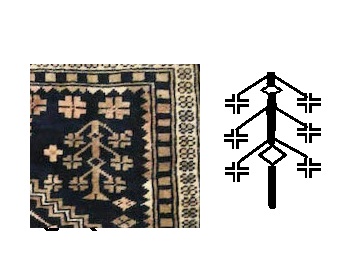 Leter rugs from the same area (Balikirsir, west Anatolia) feature a very abstract form that barely resembles the original but it is also much easier to execute: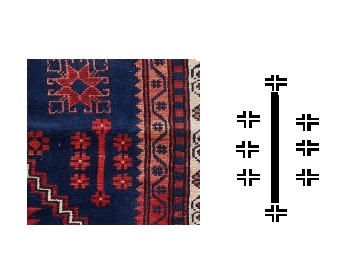 Many such motifs underwent similar processes becoming difficult to understand and/or interpret.

Often, only such heavily evolved and abstract motifs are known to younger generations of weavers.
For that very reason , tribal rugs can be only interpreted (understood) if compared to their predecessors (prototypes).
A.G.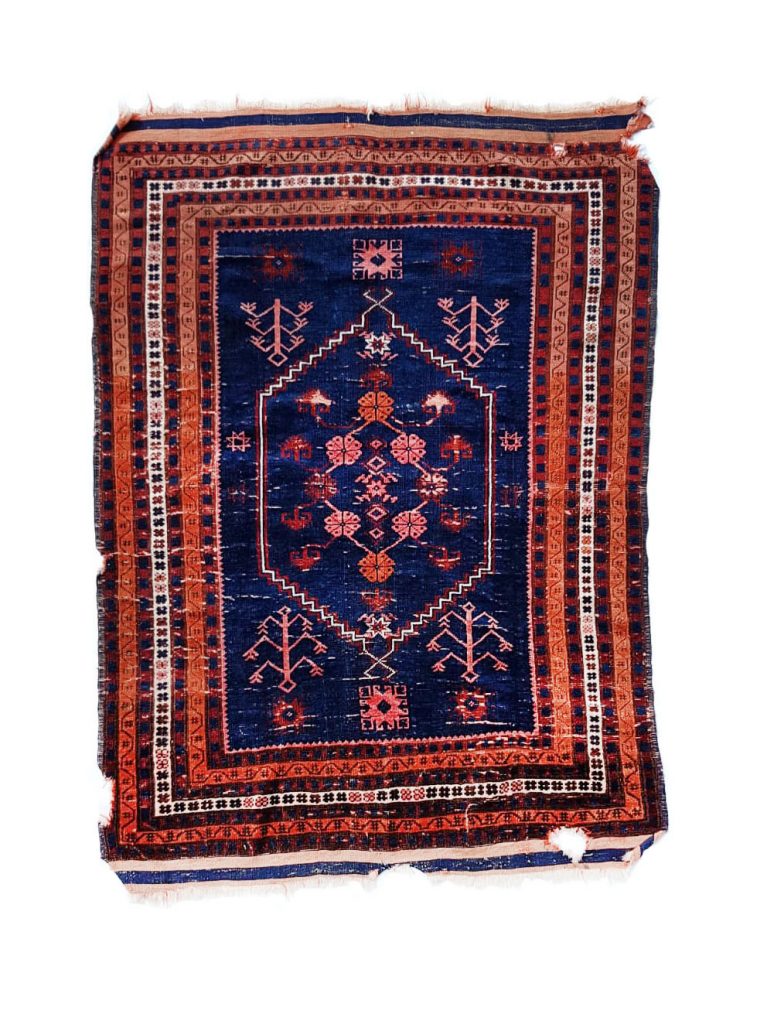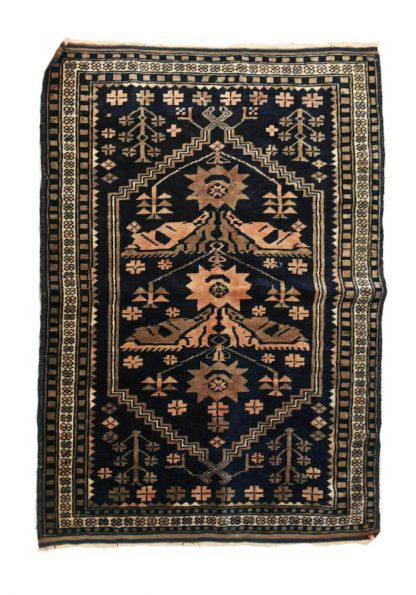 All three rugs are available in our collection
Read our 2019 blog on London Wash
Please follow and like us:
Please follow and like us: