Tabriz is a city in the north of Iran. It is the capital of East Azerbaijan province. Tabriz is a world-renowned center producing exquisite hand-knotted carpets.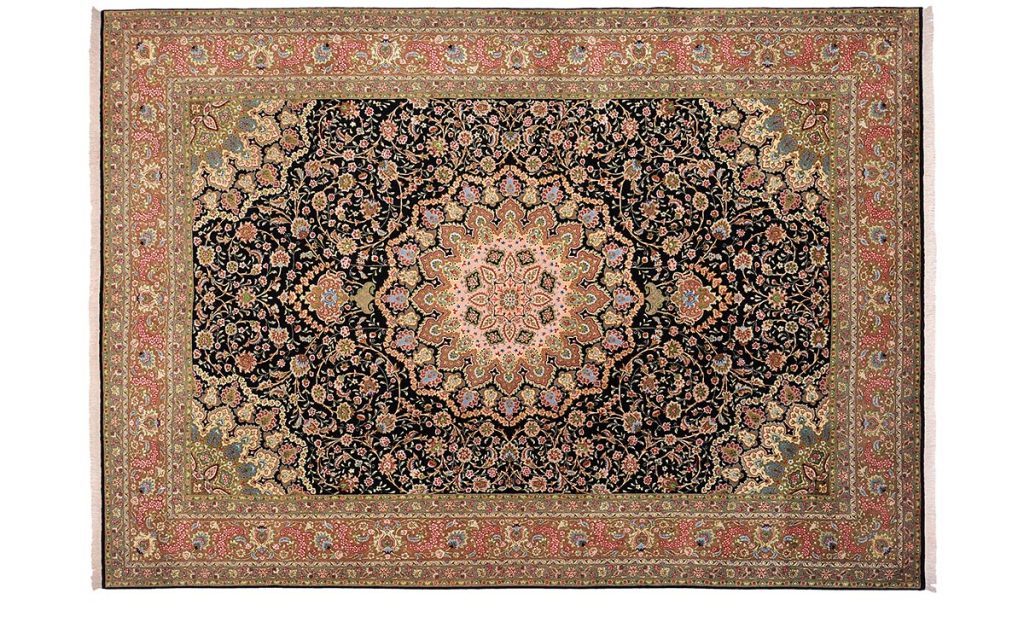 One of the characteristics of a good quality Persian Tabriz is a short pile which accentuates the designs typically consisting of a central medallion surrounded by arabesques.
All-over flower designs devoid of a centrally located medallion are though not uncommon.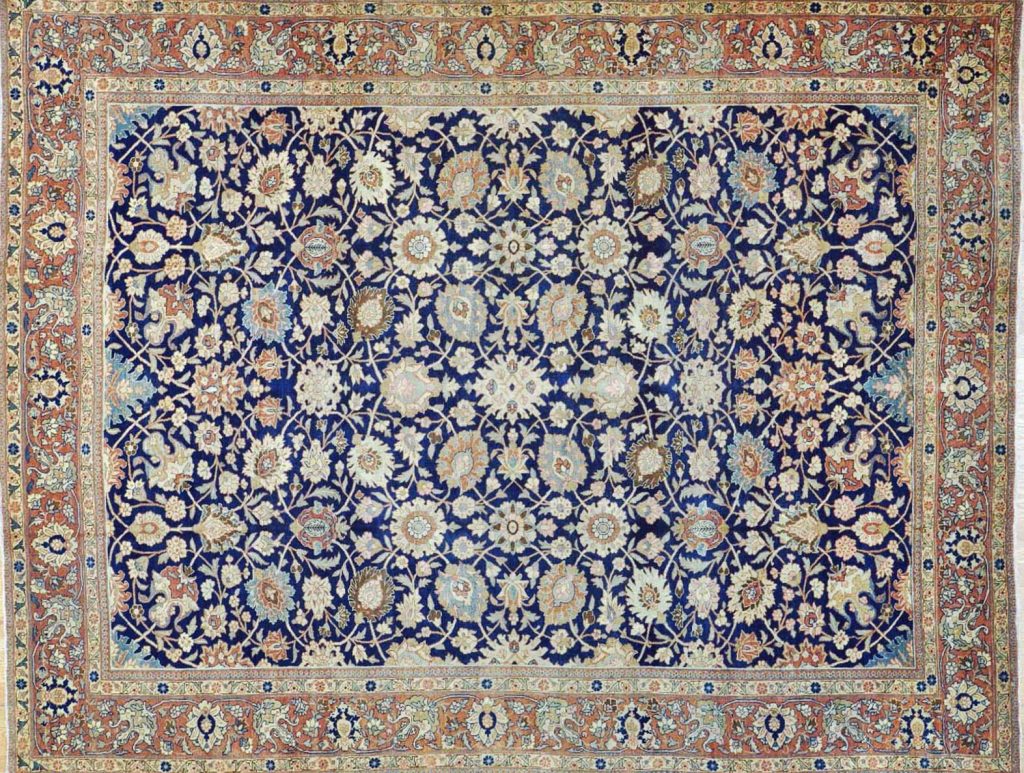 Occasionally, Persian Tabriz rugs feature stylized calligraphy in the borders; more often than not, excerpts from ancient Safavid poetry by Said, Hafez or Omar Khayam.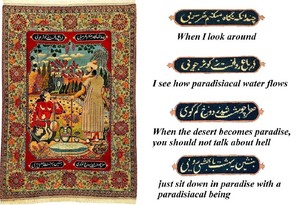 Hunting scenes, another Safavid accent, are also a frequent theme in pictorial carpets from Tabriz.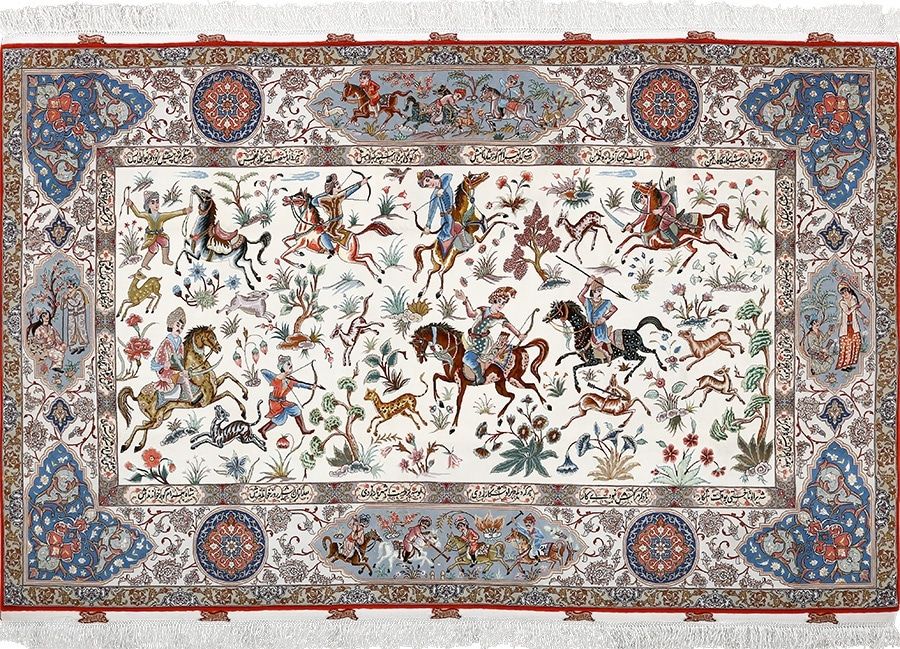 Many Tabriz master weavers draw their inspiration from the ceiling mosaics in various mosques
This Persian Tabriz carpet reflects the central mosaic ceiling within the dome at Isfahan's 17th century Shah Imam Mosque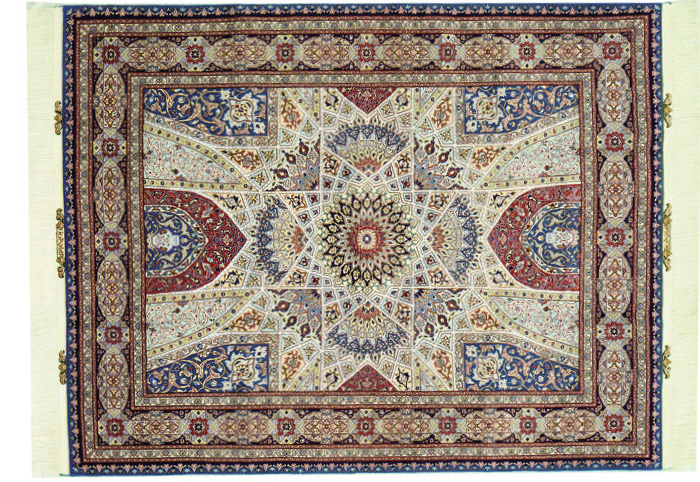 ---
The "Imam Mosque", and is considered one of the greatest masterpieces of Islamic art and architecture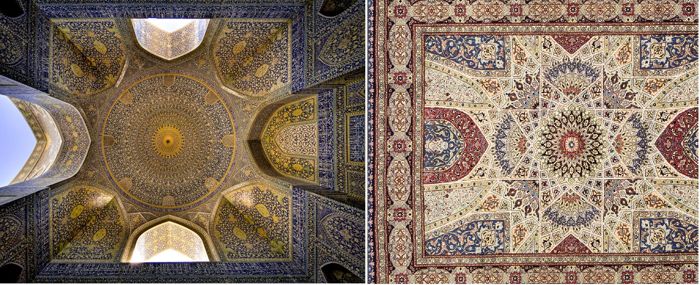 Raj, the unit of knot density in Tabriz rugs refers to the number of knots across 2 ¾ inches of a rug; the higher the number, the better quality of the Tabriz carpet.
Raj is often confused with the KPSI count (knots per square inch), or wrongfully applied to other Persian carpets.
(Note to prospective buyers: knot density does not guarantee the quality of the oriental carpet; the origin, the design and age are of greater importance.)
Tabriz carpets are very attractive and given their popularity,they constitute an excellent investment.
A.G.
Please follow and like us: